One of the perks of working in the wedding industry is meeting the most talented, artistic and creative people.  When I first attempted to get my feet wet in the profession, I timidly placed my toe at the very edge of the shore.  I was so afraid the vast open sea would swallow me whole.  In fact, the wedding industry is saturated with those professionals already floating far past the waves while hundreds of other eager hopefuls are rushing the sand and diving in head first.
I started out as a complete nobody that no one knew.  I'm still not that somebody that everybody wants to know, but I'll never stop working towards it.  Regardless of my status, I've been fortunate and blessed to meet some unbelievably kind-hearted and selfless individuals.  Our paths would have probably never crossed had I not stopped flirting with taking a swim and just plunged.  I was recently asked by one of the most amazing photographers (Critsey Rowe) to assist in creating a "mock" photoshoot for an rising designer.  I was flattered that someone of her caliber requested my assistance and was delighted to offer my services.
The premise of the shoot was to introduce embee style to the world.  With her handmade bridal and wedding accessories, Molly offer brides the opportunity to wear and carry unique and custom pieces.  Molly reminds me a lot of myself.  Not just because she's blonde and petite, but because she's passionate.  We had some of the most incredible vendors and professionals donate their time and services to make the shoot a complete success.  Once all of the pieces fell into place, we all stood back for a moment and patted ourselves on the back.  It felt good.
I thought it would be interesting for you to take a sneak peek into my planning process in putting together this shoot.  I have plenty of brides seeking a day-of coordinator.  I love being able to efficiently execute their big day but it doesn't take much creative juices to make that happen.  Day-of is all about organization.  This shoot gave me the prime opportunity to let my creativeness take over without limitations.  I started with some kindergarten sketches and then let the do-it-yourself ideas lead the way.
When the sketches actually came to life, it was truly magical.  Take a peek.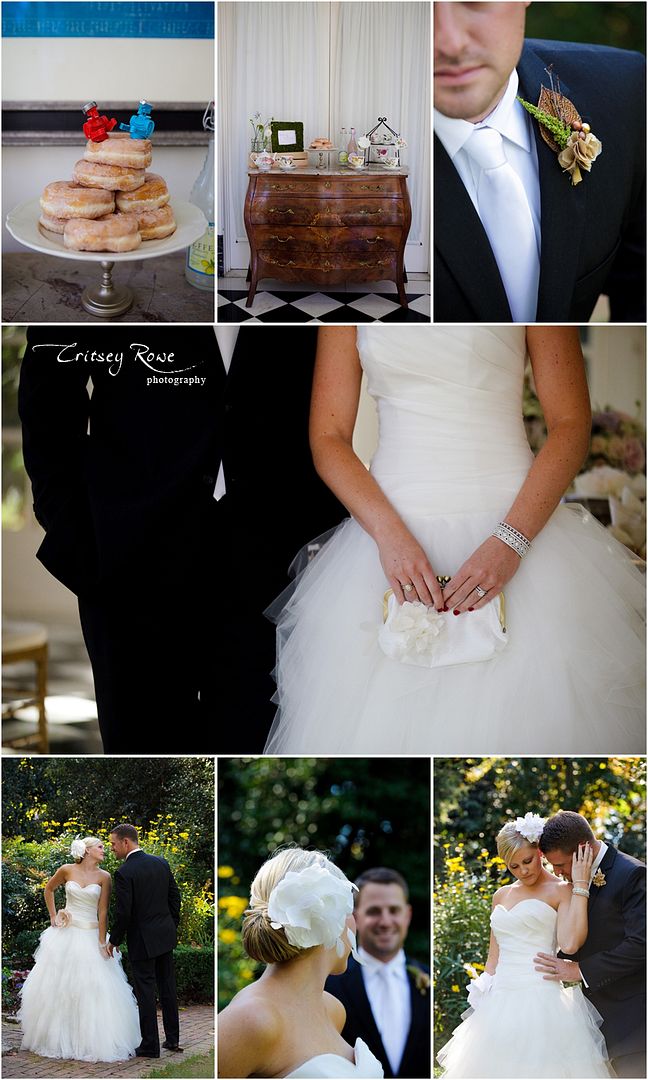 This shoot wouldn't have been possible without the support of these fabulous vendors and professionals.  You should really check them out.  If you'd like more details on some of the D-I-Y projects featured in the pictures above, please feel free to contact me.  I'm happy to share.
Here's to a successful 2011 and swimming just a bit further out to sea!
Critsey Rowe Photography
Embee Style
CE Rentals
The Duke Mansion
The Place for Flowers
Crumbs Couture
Carolina Weddings and Events
Calligraphy by Jennifer
Bella Bridesmaid Charlotte
Hayden Olivia Bridal